LIGHT
Tube Sizes

Tube Materials

Coatings

Construction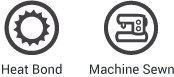 Resins

Accessories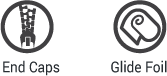 LP-Light is our new UV light-cure CIPP liner. The UV liner uses engineered, polymeric films to serve as a styrene barrier. This helps to encapsulate the resin for greater control especially in environmentally sensitive areas, stormwater outfalls and combined sewer systems. UV liners are available in sizes ranging up to 48 inches in diameter, up to 12.0 mm in thickness and are installed using a pull-in and inflate method.
Manufacturing Process:
LP-Light liners are constructed in a special centrally located facility devoid of ultraviolet light to keep the product stable and non-reactive.
High quality, chemical and corrosion-resistant fiberglass layers are combined with a series of foils and barriers that when assembled, produce a dual-sided, fully encapsulated liner.
The outer foil serves as a barrier for the styrene, and an external UV protective sheet blocks the resin mixture from light to prevent premature activation of the catalyst.
The LP-Light liners are shipped in custom UV-blocking containers for protection of the liners during both transportation and storage.